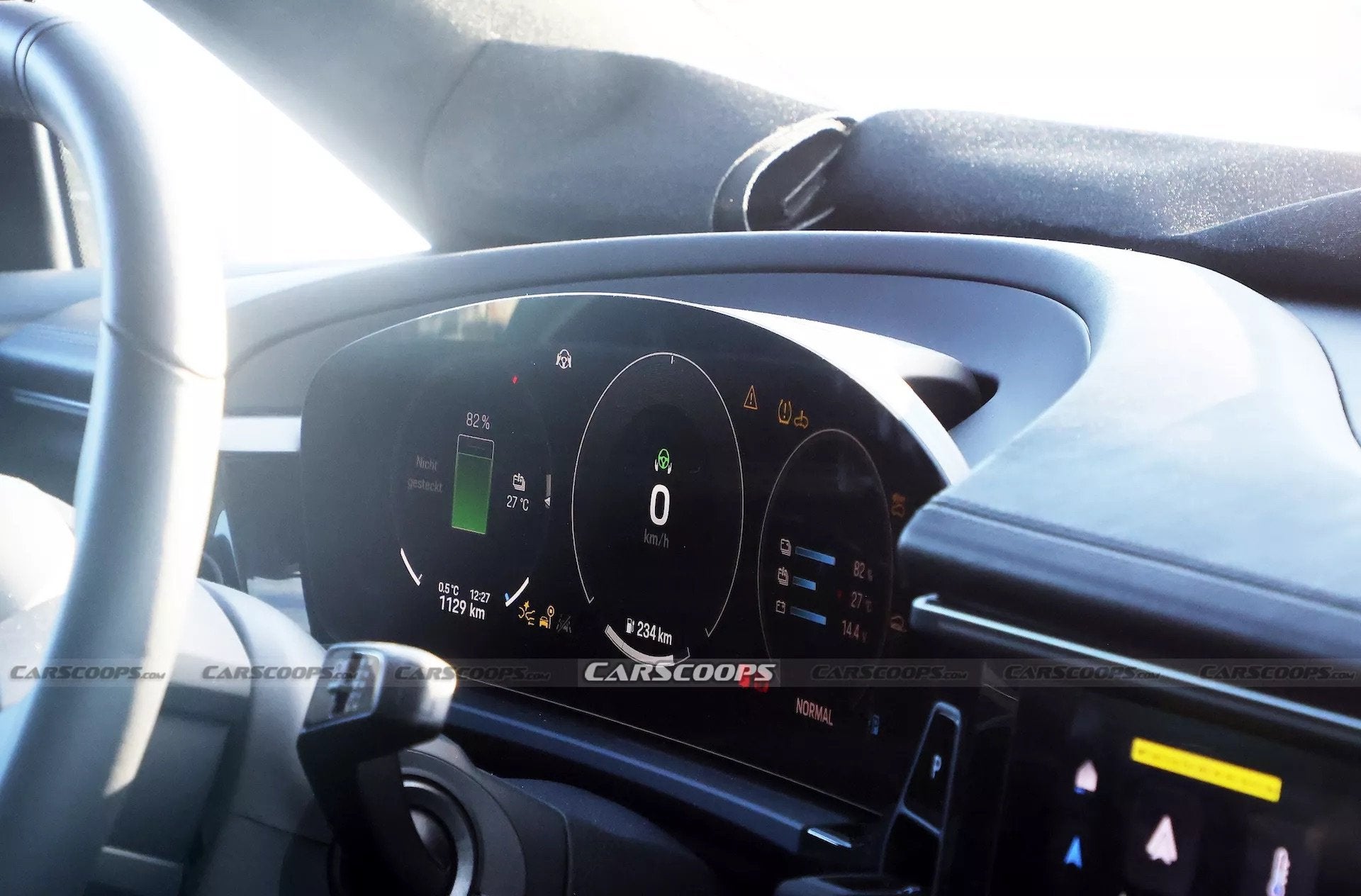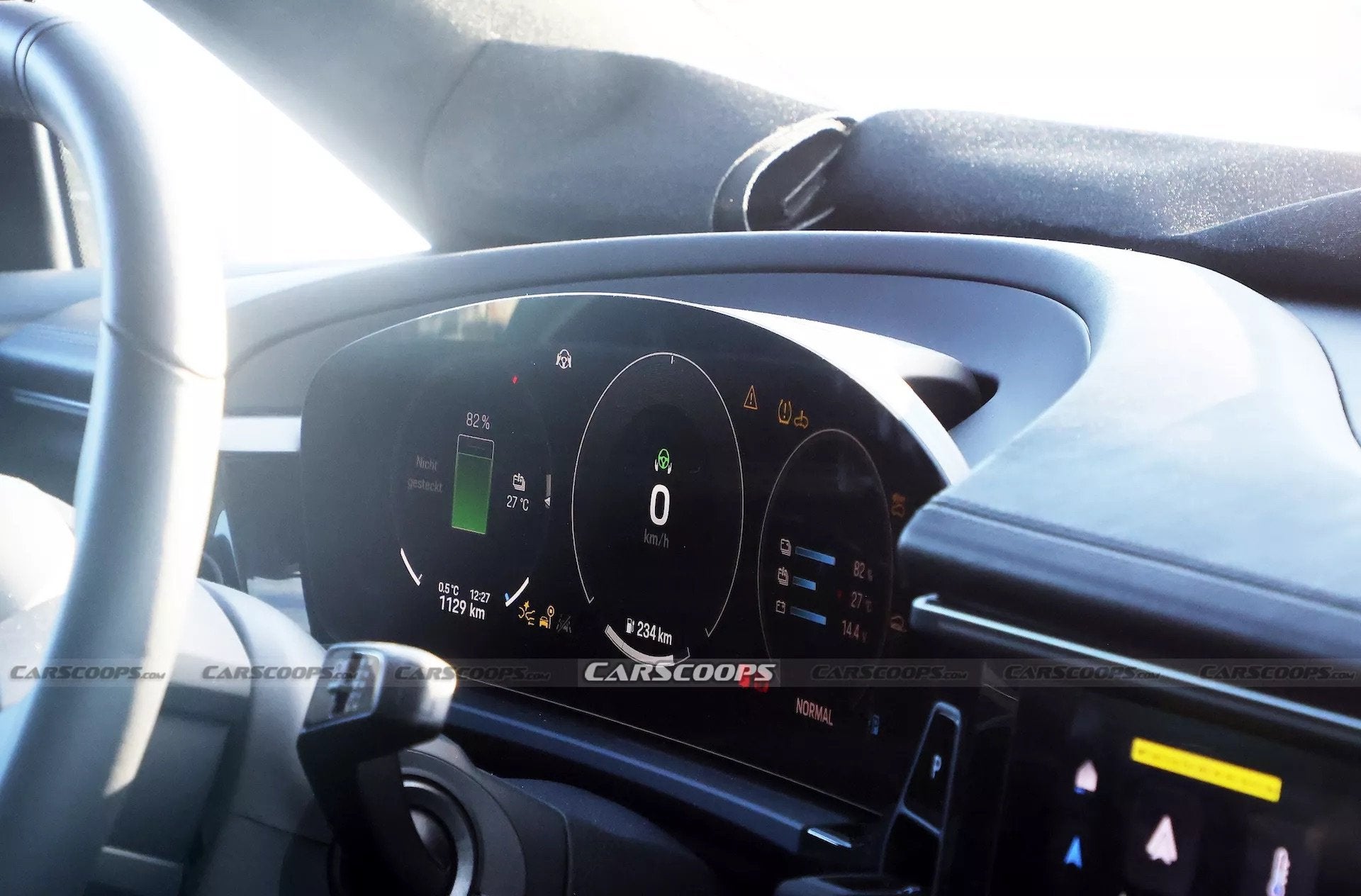 A Macan EV prototype was spotted testing and a photographer was able to capture the digital gauges that shows the Macan has a range of 234 km (145 miles) on an 82% charge.
If that's the normal range that's really disappointing. But given that it's a prototype a lot of factors could be in play for that kind of a range number.
Dashboard shows just 145 miles with 80 percent change remaining
www.carscoops.com
We can see that the battery is charged to 80 percent but the driving range display shows just 234 km (145 miles) available before the driver needs to find a charging station. Those kinds of numbers, while never great, could be considered quite normal in a cheap EV with a small battery pack. But we already know that every version of the Macan EV will come with a large 100 kWh battery.
The data in the photograph doesn't exactly tally with intel from Porsche insiders, who have suggested that over 300 miles (483 km) should be possible on a full battery. But anyone with EV experience will tell you that how and where you drive an electric car has a massive impact on the driving range. And most obviously, we can see from the other photographs that the Macan was being driven in northern Sweden, close to the Arctic circle, which is hardly the optimum environment for an EV battery. That said, the temperature display says 0.5˚ C (33˚ F), which isn't really that cold.
It's also possible that the first 20 percent of the battery's charge could have been smoked with the Macan's throttle pedal mashed firmly into the carpet while the test team pounded around a frozen lake and made use of the 603 hp (612 PS) dual-motor drivetrain's thumping 737 lb-ft (1,000 Nm) of torque.